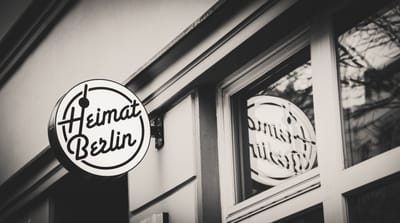 German by birth and a passionate photographer by heart.
My job gives me the opportunity to live abroad and travel the world - not like a "typical tourist" only but to understand and get introduced to the culture and mingle with people and surroundings. It also gives me an eye of an objective and courious observer for the things happening around.

My journey with my camera started when I was posted to Mumbai, India in 2013 and I started working on my photography abilties because I felt it would be great to work on my photographic skills in a coloroful country like India. It was not about just "random clicking" and I started to freeze the moments in different fields.
Due to my travels and huge influence in different kinds of music, I started visiting concerts and festivals intensively and the wish to combine both passions got fulfilled.
So, I travel around the world to watch concerts and capture the moments and the artists.

I work with a simple style which comes naturally but with an open mind and an eye. I tend to create images which have a realistic look, but I also love to experiment and get to learn more and brings me further to new goals in these different areas.
Street and Concert Photography and working with light is what keeps me up and I like to push myself and try something new each and every time.

For a photographer its not only about just showing their work on social media and other online platforms but its also important to get people involved into different ideas and put together an exhibiton. So, I did my first exhibiton called ''Soul Survivour'' with a concept of showing an individual and his/her personality and emotions through eyes.
Apart from my exhibition which portrayed different people and their lives in a lively city like Mumbai and other cities in India, I am currently working on different kinds of projects as well.

A lot of things to do in this short life but walking around with my camera makes me realise how big this life could be if there is a purpose to follow and a cause to fulfill. With the same passion I am wandering and will capture as much as I can. You are all welcome to be a part of my journey to see what I see through my eyes and through my lens.

*Most of my pictures are with a tag of DU photography and now its DUV photography. Why? Because I got hitched. So, it says it all.